Being aware and safe proofing your property, will not stop the possibility of rats and pests entering your business, home or garden, but it will certainly reduce the risk.
TOP TIPS TO HELP PREVENT RODENTS
Cracks – Buildings will always create cracks and holes over time, this comes with movement and wear and tear of the elements thrown at the structure of your premises. But these cracks and holes also act as an invitation to those unwanted pests. Ensuring cracks and holes (including areas where utilities and pipes enter) from the outside of your property are sealed will prevent these destructive unwanted guests from entering your home or business.
Bins – Pests are always on the lookout for a food source, and your food waste bins will be heavenly to them. Food on demand and local to a nice warm bedsit, your home or business.
To prevent them from treating your bins as a drive-through takeaway, you need to make sure you do not expose any food or leave bin bags outside.
Keep tidy – To you and us your rubbish or overgrown garden is just that, but to a rodent, its may as well have a large flashing sign saying B&B. Stored rubbish in the outbuildings or in the corner of a yard or garden will provide a warm and safe home for these pests.
Rodents like nothing more than a pile of cardboard, old clothes, old furniture (especially mattresses), grass cuttings or even an overgrown garden. These places provide warmth and a concealed place to hide.
Food – We have already mentioned not having food exposed in bins, but this is also relevant within the premises. Rodents would have not have any qualms in entering your property to feed on the food you have left exposed inside your property.
Always make sure you store food in airtight containers, fridges, etc. And take out rubbish regularly.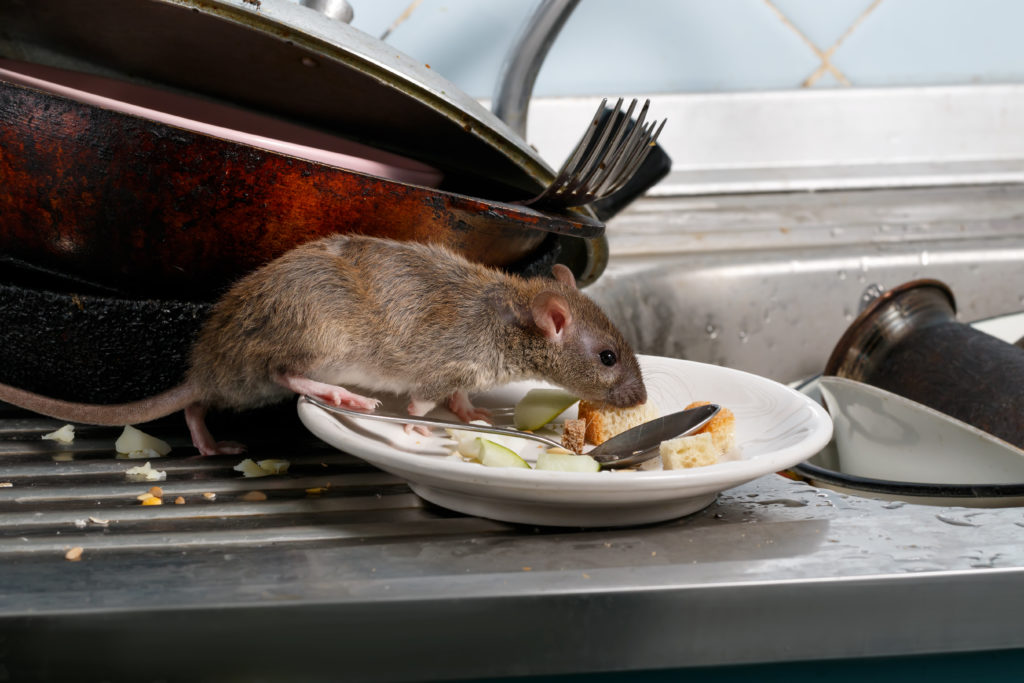 FACTS THAT MAY MAKE YOU THINK TWICE AT IGNORING OUR TIPS
Rats can eat up to 10% of their body weight a day and cannot live without access to water.
11-31% of all female rats are pregnant.
Rats are most active between dusk and dawn.
Bird feed, not only attracts rodents but the feed has antitoxins which neutralises the poison put down by pest controllers
Rodents can cause you to contract Salmonella, Listeria, Weils disease, Worms, Cryptospondia & Toxoplasma to name but a few serious conditions.
Rats and mice can get into the tiniest of gaps (Rats 15mm and mice just 6mm)
Rodents eat through electrical wires, causing dangerous and costly problems in your property.
At DALPEST we offer a no-obligation quote to help assess your property and offer prevention measures, as well as tackle and eradicate already existing infestations. To find out more information please call 0845 22 37 115 or email info@dalpest.co.uk