Pigeons Pest Control Service
The British public have always had a very love-hate relationship with pigeons. Some people enjoy feeding them in the park, whilst others insist they are nothing more than flying rats. But whatever you think of them, one thing is for sure: they are certainly a major pest if they set up roost in your property.
When based in an unsuitable location, pigeons not only make a major mess with their droppings, but can also cause damage, encourage other unwanted pests, and pose a threat to your health and wellbeing. That's why it's important to enlist the help of professional pigeon pest controllers as soon as possible
To help give you a better understanding about pigeons and the problems they can cause you, DALPEST experts have collated everything you need to know about pest pigeons – including the signs of a pigeon infestation, tips to avoid them entering your property, and what to do if you suspect you have a problem.
As you may have assumed – particularly if you live near a park or town centre – feral pigeons are present throughout the year in the UK and have no "closed" season. It is possible for them to set up a nest in your property at any time of year, so it's advisable to always be on guard against them doing so.
There are two key tell-tale signs when it comes to checking if feral pigeons have set up home in your property:
Droppings: A large concentration of pigeon droppings – also known as guano – in one area indicates the presence of a pigeon nest nearby.
Nesting: Keep an eye out for nests in potential problem areas such as lofts and sheds, as well as nesting materials – e.g. straw, twigs, pine needles and other debris – being strewn across your property. Alarm bells should also be ringing if you notice a significant number of birds regularly settling on your roof or nearby ledges.
How DALPEST deal with pigeons
Pigeon pest control can only be undertaken by licensed pest management technicians. At DALPEST, we have many years of experience in dealing with pigeon infestations in a range of different environments. This has helped us fine-tune our varied and highly effective pigeon pest control strategies.
We believe prevention is better than the cure, so our technicians will also take steps to proof your property and advise you on what to do to mitigate the risk of a pigeon infestation from happening again.
What to do if you suspect you have a Pigeon problem
Pigeon prevention and proofing is always best left to pest control experts as it is a highly specialised skill. However, there are a number of action points you can tick off to minimise the risk of pigeons roosting in your home or commercial premises:
1. Eliminate food and water sources:
The best way to guard against pigeon infestations is removing any obvious food sources for them. This includes bird feeders, open bins, and thrown away food. Removing any water sources – which is essential for pigeons to survive – will also strongly discourage them from sticking around.
2. Block entry points
3. Make ledges unwelcoming
4. Call DALPEST

Rapid response available 24/7 - we get to you quickly

British Pest Control Association (BPCA) members

Highly-skilled, experienced pest control technicians

100% child, pet and environment friendly

Education, not just eradication

Five-star customer service for all pest problems

Rapid response available 24/7 - we get to you quickly

British Pest Control Association (BPCA) members

100% child, pet and environment friendly

Highly-skilled, experienced pest control techs

Education, not just eradication

5-star customer service for all pest problems
What are the dangers of pigeons in your home and business?
Feral pigeons are not just an extreme nuisance – they can also inflict serious illness, encourage other unwanted pests, and cause extensive damage to property.
The primary concern is health. Pigeons carry a wide variety of dangerous diseases that are easily transmissible to humans via touch and their droppings, including:
Ornithosis / psittacosis
Listeria
coli
These can lead to serious and potentially deadly infections, so it is critical that any bird infestation is dealt with by professionals as soon as possible.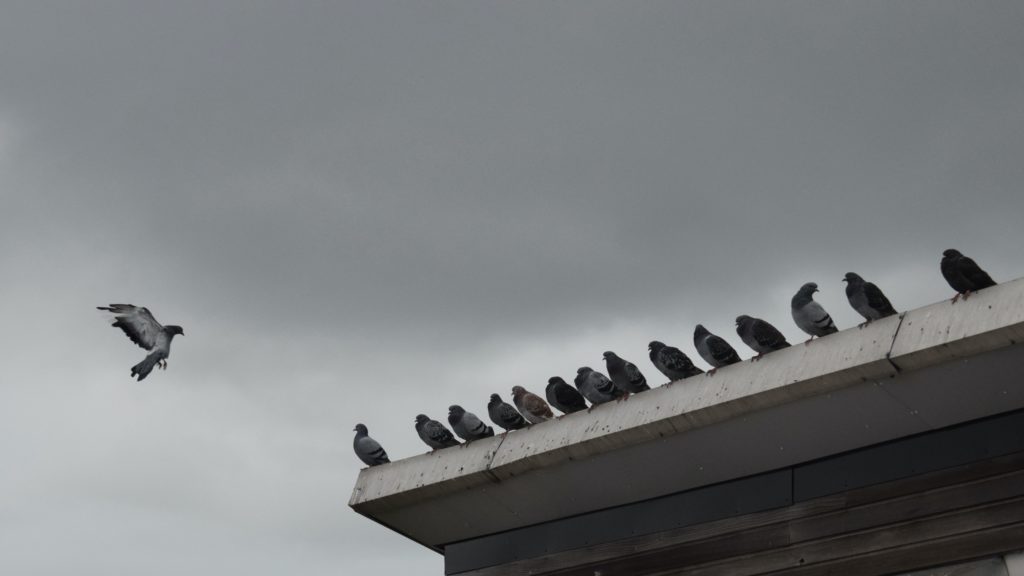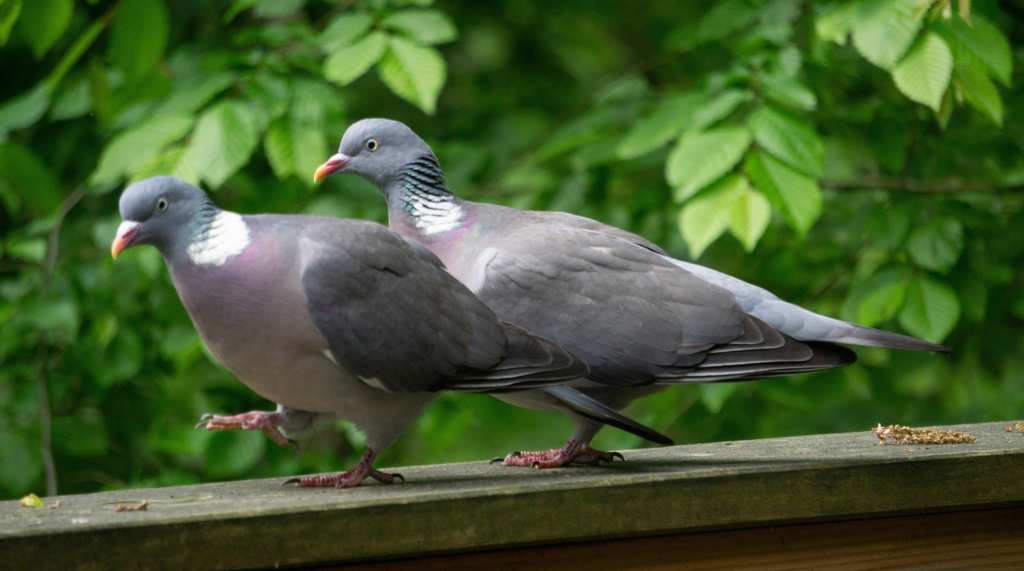 The presence of pigeon nests and droppings often goes hand-in-hand with other desperately unwanted parasites and pests, such as mites, ticks, fleas, and beetles. Any untreated pigeon problem will commonly lead to a parasite infestation as well to compound your misery.
Pigeon nests can be equally as damaging to property, too. Nesting materials can block chimneys, flues and gutters, causing potentially major issues with carbon monoxide and damage to buildings.
Pigeon droppings (guano) are acidic and over time become highly corrosive, particularly on metals, stonework, and brickwork. If this is left to build up on your premises, it will become as disgustingly unsightly as it is dangerous and can paint your business in a negative light.
When discussing pigeons in the UK, we are most commonly referring to feral pigeons (Columba livia domestica).
They are usually between 32-37cm in length, with a wingspan of 64-72cm, and can weigh up to 2kg.
They are a grey-blue colour, with green/purple feathers around the neck area.
Feral pigeons eat insects, worms, seeds, waste food, and other rubbish.
They require a water source to survive.
Pigeon droppings are called guano.
Their average lifespan in the wild is between four and six years.
Breeding peaks in spring and summer, but they are capable of mating all year round, typically producing two eggs per brood.
The male and female pigeons build their nest together and mate for life.
Squabs take around 30 days to fledge the nest and are sexually mature in six months.
Feral pigeons can only be eradicated under general licenses, enabling the licence holder to kill or take birds to preserve public health or public safety, or prevent serious damage to livestock, foodstuffs for livestock, crops, vegetables, fruit, growing timber, fisheries, or inland waters.