DALPEST are the premium providers of pest control and prevention services to commercial and residential customers in Peterborough and Milton Keynes.
A localised division of the nationwide DALROD brand – a family-run drainage company for over 35 years – DALPEST have been providing expert pest solutions to domestic, business, and agricultural customers since March 2017.

We strive for 100% customer satisfaction
No matter the size or scale of your pest problem, we aim for 100% customer satisfaction each and every time you need us. We are not afraid to admit we are aiming to be the No1 choice for pest control, and we are available to help 24/7, 365 days a year to be your first port of call for any and all pest problems.
We recognise pest issues can be a very sensitive subject, particularly for commercial customers, so every enquiry is treated with the utmost respect and importance by our five-star rated customer service team.
Once on site, we will fully investigate the root cause of the pest issue and establish the level of infestation in the property. Our team of expert technicians will then carry out a bespoke pest treatment plan, deploying the latest techniques and state-of-the-art technology to ensure the problem is eradicated as efficiently as possible.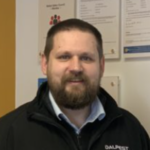 Business Development Manager
Michael joined the DAL Group in early 2018 having gained many years of experience in the accounting and administration sector. Michael also has a wealth of knowledge in drainage, allowing him to organise and give advice and guidance to our key account customers. Over time he became more involved with DALPEST and is now delighted to take the reigns to help drive this business forward to future success.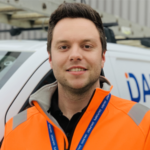 Richard joined in mid-2020 during the pandemic, bringing seven years' experience from the HVAC industry. His passion for wildlife and the environment has helped him excel to become a fully qualified technician.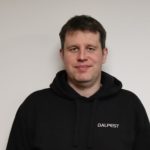 Richard has recently joined the growing DALPEST team as a trainee. Richard is busy getting hands on with all the different pests we deal with and he has successfully passed his RSPH Level 2 Award in Pest Management exam.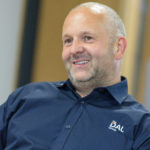 Dave originally joined his father at DALROD in 1987. Since beginning work as an engineer, he has progressed through the company, learning and understanding all aspects of our business. Dave is responsible for the overall running of the DAL Group companies, including DALPEST and implementing ongoing strategy and growth.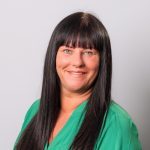 Jo joined Dave at the company in 1987 and became a Director in 2001. She is responsible for the day-to-day financial running of the company, including managing the purchase ledger, financially planning with the board to implement the strategic growth plans, as well as looking after the payroll and all finance.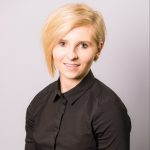 Kim's journey within DALPEST is just beginning. Kim's progression will see her develop as a Director of the business, and her hands on experience as part of the graduate scheme will have allowed her to understand the entire operation and to have influenced its short and long term plans. Kim has an active role in the business and its current direction.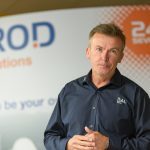 Jon's role as General Manager extends to all group brands including DALPEST and DALROD. Jon ensures that correct procedures are adhered to at all times and that the company continues to focus on its core values and vision. Prior to joining, Jon gained 27 years of experience as a General Manager in the food industry.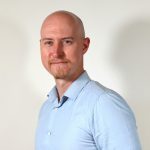 Health, Safety & Environment Advisor
Matt has joined the DALPEST family in 2021 and has over 12 years' experience working within Health and Safety. Matt is responsible for creating and updating our policies, ensuring that this critical area of the business runs smoothly.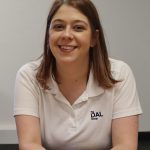 Hannah joined DALPEST in 2021 and is an experienced and passionate B2B marketer who has spent nine years of her career working within the food industry identifying global trends for a FTSE 100 company. Hannah is responsible for helping to action the marketing plan.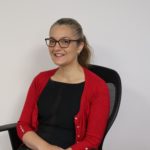 Financial Business Analyst
Andrea joined the team in 2021 and is a qualified accountant with over 30 years' experience in all areas of accounting, having worked with companies ranging from small owner managed businesses to a national FTSE 250 company, largely in the engineering and construction sectors.
She is responsible for producing our management and statutory accounts and budgets.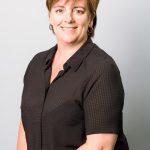 Accounts Payable & Credit Control Manager
Diane joined the team five years ago with over 20 years of accounting experience with an international corporate business. Diane oversees the smooth running of Accounts Payable and Credit Control for the business. With a naturally helpful attitude, Diane is always on hand to help our customers.