Squirrel Pest Control Service
While many people find squirrels to be adorable little creatures that are fun to feed nuts to at the local park, they take on a very different status should you discover them living out of your own home or business premises.
There are two types of squirrel in the UK: the red squirrel and the grey squirrel. While red squirrels are native to the UK, it's the invasive grey squirrel which makes up for 90% of the squirrel population in England and Wales. As such, these make them the dominant pest squirrel species which can cause serious trouble to your home and health.
To help give you a better understanding about squirrels and the problems they can cause you, DALPEST experts have collated everything you need to know about pest squirrels – including the signs of a squirrel infestation, tips to avoid them entering your property, and what to do if you suspect you have a problem.
As you might have guessed having seen them regularly in parks, squirrels do not hibernate and are present in the wild – as well as being potential indoor pests – all year round. However, due to the colder weather between autumn and spring, squirrels are more likely to seek refuge for warmth and food in homes, buildings, sheds, loft spaces and cavity walls during these chillier months.
In keeping with other rodent pests such as mice and rats, there are several key signs that may indicate the unwanted presence of squirrels in your property:
Scurrying and scratching noises: Once inside your property, squirrels love to run and scratch around your loft or wall cavities. These noises are far more likely to be heard during the night, particularly during the few hours before daybreak.
Droppings: Squirrel droppings are similar to rat droppings, although they are slightly smaller and more oval at each end, resembling a jellybean or raisin up to 8mm in length. Urine smells emanating from the loft area can also indicate an ongoing squirrel problem.
Chew and scratch marks: Squirrels absolutely love to scratch and gnaw just about anything they can get their hands on, so look out for any damage – particularly on woodwork, support beams, cables, wires (which can cause the power to trip), and fibreglass insulation.
Nesting material: Holes in your roof and damage to your loft's insulation is a classic tell-tale sign of a squirrel infestation, as they use this material to create their nests – otherwise known as a drey.
How DALPEST deal with squirrels
When it comes to safely and efficiently removing squirrels from your property – and preventing them from reappearing – we follow the principles of Integrated Pest Management (IPM) and Risk Hierarchy. In other words, we believe prevention is better than the cure.
However, if you have an existing squirrel problem, we will use proofing and trapping to remove the pests from your premises.
What to do if you suspect you have a squirrel problem
If there are signs you may have squirrels setting up home in your property, it's important to act quickly before they cause further damage or start nesting long-term. Therefore, in keeping with the aforementioned preventative measures, you should do the following:
1. Block entry points
Thoroughly inspect your property to the best of your ability to see where squirrels may be entering – common problem areas include holes in the roof, vents, and chimneys. Once located, seal these holes inside and out in order to prevent squirrels from entering. You can also trim tree branches that overhang your roof, as this will make it harder for squirrels to get onto your property.
2. Remove nesting material
3. Call DALPEST

Rapid response available 24/7 - we get to you quickly

British Pest Control Association (BPCA) members

Highly-skilled, experienced pest control technicians

100% child, pet and environment friendly

Education, not just eradication

Five-star customer service for all pest problems

Rapid response available 24/7 - we get to you quickly

British Pest Control Association (BPCA) members

100% child, pet and environment friendly

Highly-skilled, experienced pest control techs

Education, not just eradication

5-star customer service for all pest problems
Tips to avoid encouraging squirrels in your property
Prevention is always better than the cure – so it's important to take every step possible to avoid encouraging squirrels from nesting in your home or business premises and putting your property and health at risk.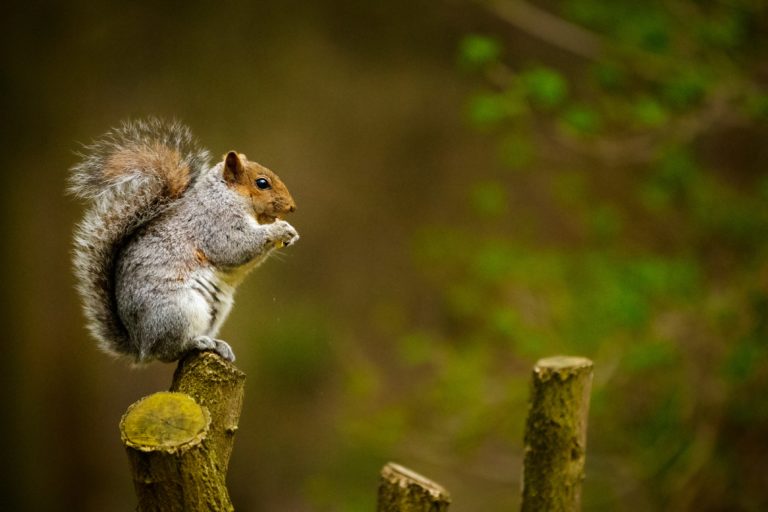 Seal all possible holes, gaps and entry points where squirrels could get in and out using dense wire mesh, bricks, metal plates, or similar. Squirrels are surprisingly strong and clever enough to rip out weak blockades.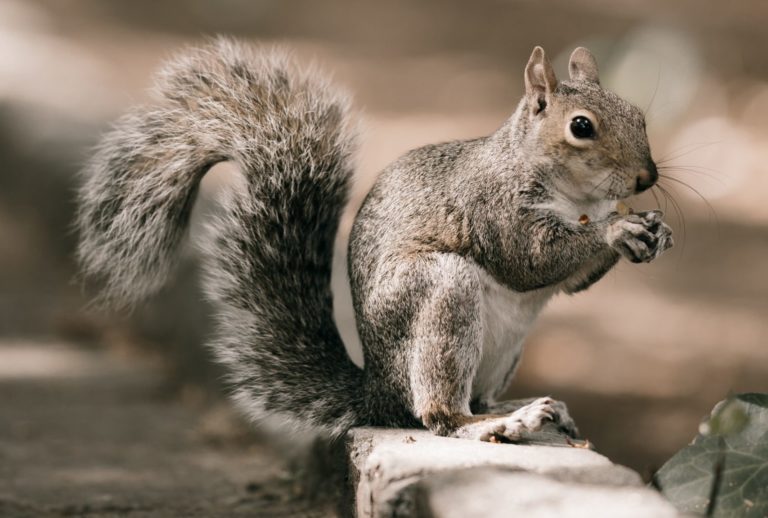 Remove any piles of wood or similar squirrel nesting material in your garden. Also keep a close eye on bird feeders – food being stolen from these or feeders being knocked over indicate the nuisance presence of squirrels.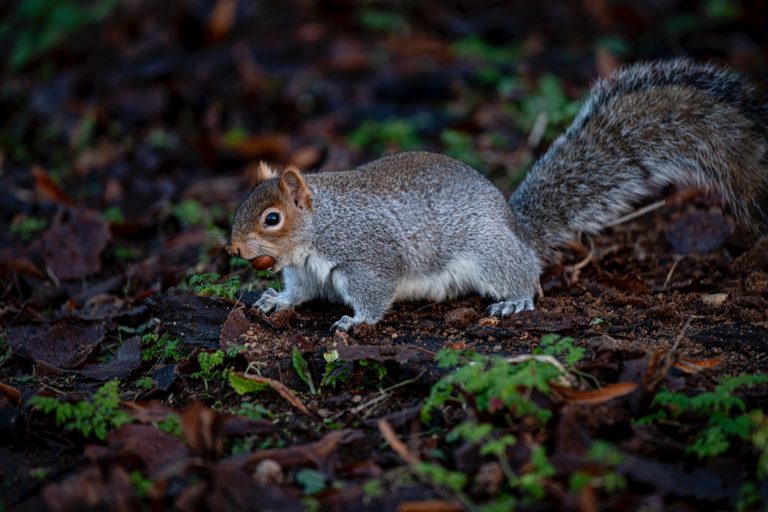 Cut back trees and branches that overhang your property in order to make it harder for squirrels to access your roof. Trimming dense ivy or similar vegetation on your property's walls also discourages squirrels from climbing up.
What are the dangers of squirrels in your home and business?
Suffering from squirrels living in your property is highly undesirable for many reasons – and the lack of sleep you get as you hear them rattling around your attic is just the start.
Their penchant for gnawing cables and wires can cause major problems in your premises, causing electrical faults and potentially even fires. Furthermore, chewing and scratching on woodwork can cause major structural damage that is very expensive to fix.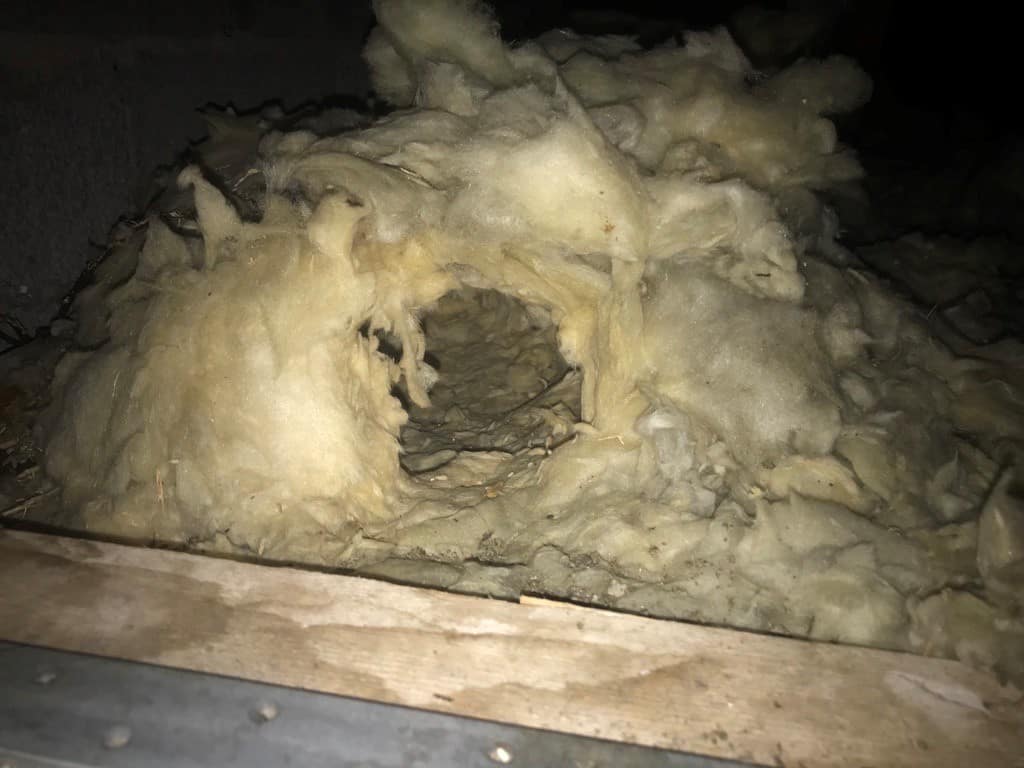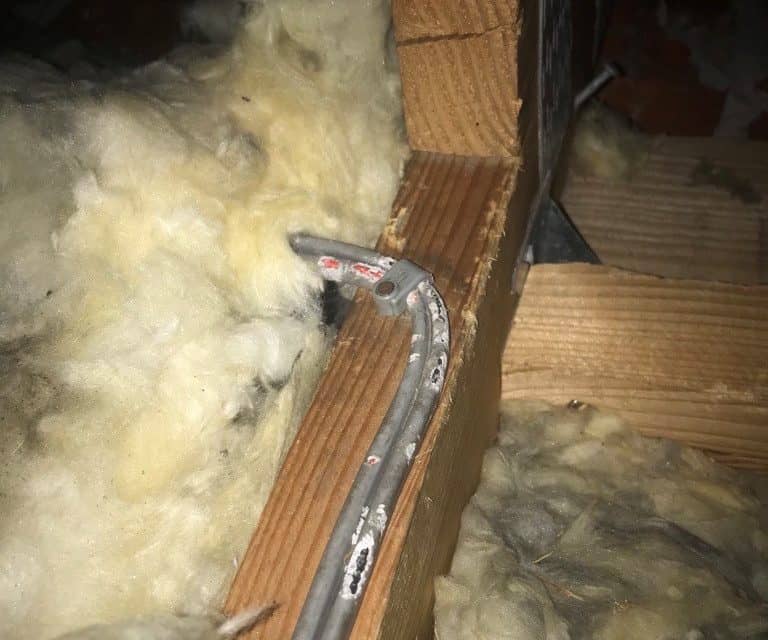 Squirrels also pose a major health hazard if you have a cold water tank in your loft, as they can contaminate this with urine and droppings. It's rare for squirrels to attack humans, but you should still be wary of this as they can carry disease and bite much deeper than you realise.
On a wider note, squirrels are also a controlled pest because of the damage they cause to forests – it's estimated they cause £40m of damage to the UK forestry industry every year – and their ongoing decimation of the native red squirrel.
Facts about grey squirrels
There are an estimated 2.5m grey squirrels (Sciurus carolinensis) in the UK, compared to just 140,000 red squirrels (Sciurus vulgaris).
Male grey squirrels have an average lifespan of two to three years, while females can live for up to five years.
They typically weigh between 400-600g and can grow to just under 30cm long, with a 20-25cm tail.
With a gestation period of around 45 days, grey squirrels tend to have two litters per year, each comprising up to seven kittens.
Squirrels are almost exclusively herbivorous, preferring to eat things like nuts, acorns, berries, grains and vegetables.